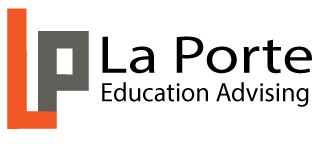 FREQUENTLY ASKED QUESTIONS
How do you work with students and their families?
​
I meet with students individually to review their interests, academics, and extracurricular activities, and together, we create a robust and coherent profile. This guides us to identify appropriate schools, majors, and personal essay topics - that together, make up a powerful and competitive application. I send the student and parents Meeting Notes which include what we accomplished and next session To-Do Assignments. If a parent has questions or would like to talk/meet, that is welcomed.
Are you in charge of meeting deadlines?
​
I am in charge of ensuring that my students' deadlines, tasks, and assignments get done. My teaching experience (12 + years) with teens informs my relationship with them, and my approach is positive and success-oriented. Giving students doable tasks works well, and it raises their confidence, which is important during such this high-stakes process.
How do we get started working with you?
​
I meet with parents and students (together, if appropriate) for a no-obligation, 45-min session and then send a customized proposal with outlined fees and services.
What are your proposed payment plans?
​
I offer hourly, multi-package, and small-group rates, all which are outlined in the proposal.
How much flexibility is there to customize your program?
​
Each teenager is unique; I fully customize the admission process to help each individual student create an exceptionally strong application in a timely, stress-free manner. It is my goal to support each student where they are in the process, both emotionally and academically.
I want my teen to submit four exceptional UC essays. How long does this take?
​
It depends on the student's abilities, work ethic, amount of free time, etc. Some students are able to complete 4 excellent UC essays in ten hours.
What if the essays are not personalized enough?
​
We use a variety of techniques to allow students to respond freely and authentically to the essay prompts. We have developed successful methods that free the student from writer's block and procrastination.
Do you meet with parents together with students?
​
Parents who have questions about the college application process and who may have ideas which differ from those of their students are welcome to meet at any time to get a better understanding of admission issues. I am committed to helping parents understand current college expectations as well as working together with them to best support their teen.
What if my student would like to apply for the Early Decision or Early Action deadlines?
​
Not a problem. I work with many students, particularly over the summer, to submit competitive applications by the November 1 Early Decision/Early Action deadline.
​
Do you work with student-athletes?
​
Yes, many of my students are athletes who are in the process of the being recruited by college athletic programs. As a student-athlete myself, I understand the pressures and competitive nature of this process as well as the challenges of writing about athletics.
What is your student acceptance rate?
​
95% of my students are accepted to their top-choice school.
Where have your students been accepted?
​
Harvard, Cornell, Duke, Stanford, UCB and all the UC's, Columbia, University of Chicago, and others. See the complete list here.
How many seniors do you work with at a time?
​
I limit the number of seniors I work with to no more than 10.
What do you bring to this process that other advisors do not?
​
I am a committed educator. As a California-state credentialed high school teacher who attended UCB's writing focused credential program and as a practicing high school English and humanities teacher for over a decade, I have the experience (and fortune) to form strong relationships with students.
How long have you worked with teenagers?
​
For more than 15 years, and I love working with teens.
What responsibilities do students have in this process?
​
It's a partnership! I work with students together to create a doable and stress-free timeline, and I expect students to complete straightforward to-do tasks in a reasonable manner and as best as they can between meetings - to stay on track and use the time productively. If a student is unable to stay on task, we try to identify the problem and find a supportive resolution.
Do you offer scholarship searches for individual students?
​
Yes, I subscribe to several scholarship sites, and I regularly publish scholarship opportunities in my monthly newsletter.
Do you offer guidance on financial aid?
​
Yes, I help parents with the FASFA, CSS Profile, and college payment plans.
If the program is not a good match, what happens?
​
Not a problem! I have worked with hundreds of students, both as a teacher and as a college counselor, so I'm confident that I can work with most any student. :-) However, in the event that a student would like to discontinue, the services that he/she has received would be charged depending on the plan.
Is SAT/ACT essay test prep included in the package?
​
No, but it can be included for an additional fee. Alternatively, it can be requested on an hourly basis.
Is tutoring in English included in the package?
​
No, but it can be included for an additional fee. Alternatively, it can be requested on an hourly basis.
Still have questions? Set up a free information session today by calling (650) 766-0969 or by emailing
​
​