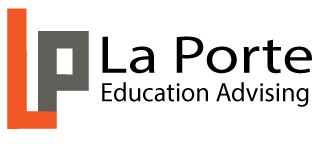 SSAT & ISEE Tutoring
​
Having taught at Town School for Boys and Stuart Hall for Boys, I understand the benefits of an independent school: a tightly bonded community, small class sizes, and caring, personalized attention.

If you are considering applying to a private high school, a strong SSAT or ISEE score will be an important part of the application, especially for the most selective schools like Exeter, Andover, and Lawrenceville, which expect scores in the 85-95% range. Preparing middle school students for these exams using a one-on-one approach is the most effective learning method for this age level.


How SSAT Tutoring Works

Your child's SSAT program begins with a full-length practice test, which is used as an assessment of your child's strengths and weaknesses. Subsequent lessons focus on test-taking strategies, vocabulary building, content review, and a steady stream of practice questions. As the program continues, your child's progress is monitored, and if necessary, adjustments are made to the plan.

The goal is simple: to ensure that your student feels confident and prepared on test day and that he/she performs to the best of his/her ability.

The success in the SSAT tutoring plan stems from creating a customized SSAT course that addresses each student's unique needs and capabilities. Whether you choose to work in-person or online, your child will be able to work from a convenient location, either from school or your home. Less hassle for you - more time for your child.

I invite you to learn more about SSAT tutoring and welcome the opportunity to work with your family.
​
Math Tutoring
​
Middle School math represents an important transition in children's development and enjoyment of math and can be the "make it or break it" years when they can either begin to disengage or to embrace success in their math journey. Because math progresses concept by concept, it is important that students have mastered the basics in middle school before advancing to high school. Word problems, fractions, algebra, percentages,
etc. - we're here for your student.
​
English Tutoring
​
Students begin to formulate thesis statements, develop evidence, and draft paragraphs during middle school. They are beginning to read more critically and to learn vocabulary both in context and in the course of learning Latin roots.
​
​
Spanish Tutoring
​
Our first foreign language experience is often during middle school, and it can be a wonderful but confusing adventure! Having a native speaker who can guide your student in a safe, non-judgemental space can be a liberating and fun approach to learning Spanish. Like math, foreign language content is developed progressively; before your student falls behind, engage a tutor to help your child master the content and learn to love language learning.
​
​
​
​
​
​
​
​
​
​
​
​
​
Copyright © 2022 La Porte Education Advising. All rights reserved.