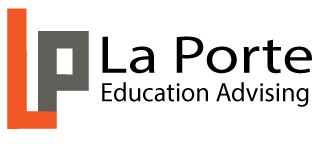 East Coast Universities




Webinar Series





University of Rochester




Sunday, September 17, 10 am PST


Register here to join us for a conversation with the admission representative
HOW WE WORK
​
As professional educators, we care deeply about the success and self-confidence of our students, and we believe that working one-on-one is the best way to achieve desired results. This complex process can be emotionally overwhelming so we break it down into manageable tasks while providing expert strategic advice and encouragement. Our results and testimonials speak for themselves.
​
Please set up a no-obligation phone or Zoom meeting to share your student's college goals and get to know us more.
​
​
Learn what admission directors say about St. Mary's College, Loyola Marymount University, San Diego University, Whitman College, University of Arizona, Harvey Mudd College, Scripps College, Reed College, and more in the webinar series.
Elizabeth worked one-on-one with our daughter to assist in the college planning process from recommending colleges that met our goals, to writing college essays, to assisting in finding applicable scholarships to apply to, and to keeping her on pace with deadlines. My daughter is now happily attending UCSD studying Global Health, and we are all very grateful for all of the assistance that Liz provided. Thank you!!
Stacee Gillelen, Sacred Heart Cathedral Prep Parent, 2017
​
College Advising
​
We help parents and students navigate the college preparation and admission process, ensuring that the best, and most appropriate, academic, extracurricular, and social-emotional learning decisions are made. We meet students' needs, whether it is a four-year roadmap, essay instruction, or individual coaching.
​
The key to a successful process is having a supportive, encouraging, relationship and providing a clear outline of the expectations, which includes comprehensive management of the admission process, year-by-year, and timeline management and deadlines of standardized testing, college applications, and financial aid applications.
Over the course of the high school experience, we meet students regularly in-person and during the coronavirus outbreak via video conferencing to optimize the following:
Course Selection & Rigor

GPA Maximization

Academic Eligibility: Ivy League, UC's, and selective top-tier schools

SAT/ACT Plans and Strategies

Extracurricular Opportunities: academic, leadership, and community service

Summer Enrichment

Gap Year Options (if requested)

College Lists: a curated range of safety, target, and reach schools

College Majors

College Essays

College Visits and Research

College Costs & Affordability Options

Scholarships & Financial Aid Information & Options

Financial Aid Application

Interview Preparation

Letters of Recommendation

Choosing Between Multiple Acceptance Packages
​
English Tutoring
​
We work with middle and high school students on essay structure, literature analysis, and organization.
Our students attend schools in San Francisco and the East Bay:
Acalanes

Bay

Benicia

Bentley

Campolindo

Galileo

Las Lomas

Lowell
​
​
Miramonte

Sacred Heart Cathedral Prep

Saint Ignatius

San Ramon

Stuart Hall for Boys

Town School for Boys

Waldorf
La Porte Education Advising is a San Francisco Bay Area-based educational consulting practice. We are teachers that provide expert college admissions and essay guidance to students pursuing admission into top-tier universities.
Copyright © 2023 La Porte Education Advising. All rights reserved.